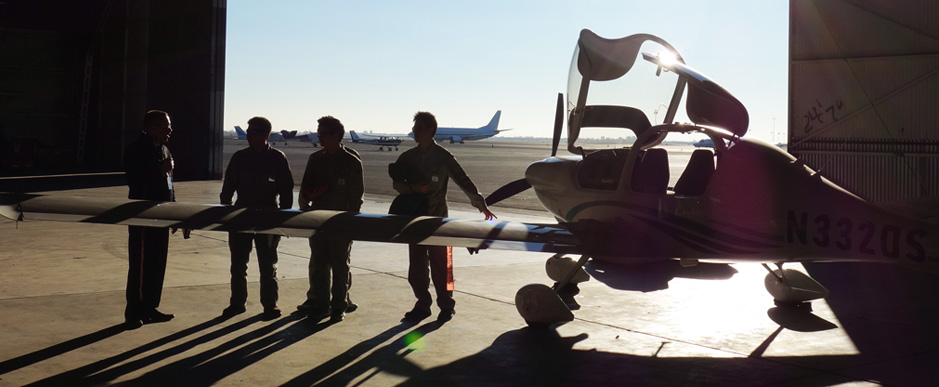 About EVA Flight Training Academy
Launched in 2013, we are a subsidiary company of EVA Airways, a member of the Evergreen Group and one of the safest airlines in the world. We continue to construct more facilities on our 9.6-acre campus, including the instruction building, T-sheds, hangar, dormitory and café—all aimed at providing the most pleasant training environment for our students.
We have trained hundreds of successful pilots for EVA Airways and will be providing training programs to other contracted airlines in the future. We aim to provide top-level and high-quality flight training to those who are interested in flying or are pursuing a career in aviation.
In addition to our flight training programs, we celebrated the opening of our Diamond Aircraft Service Center in 2019, where you will find the most trustworthy Aircraft Maintenance Technicians and experience the most professional service.
What We Do
EVA FTA pilot training programs:
Private Pilot Training Program
Instrument Rating Training Program
Commercial Pilot Training Program
Instrument Rating and Multi-Engine Commercial Pilot Training Programs
Certified Flight Instructor Training Program
Upset Prevention & Recovery Training (UPRT)
Discovery flights (reservation required):
DA40 (single engine): $200 for a one-hour discovery flight
DA42 (twin engine): $400 for a one-hour discovery flight
Additional passengers: $50 per person
Aircraft maintenance and services:
100/500 hour inspections
Annual inspections
General maintenance and repair services