Job Openings
Job Title
Certified Flight Instructor
Job Description
Conduct airline-oriented flight training of carefully selected and highly disciplined cadet pilots from EVA Airways in Sacramento Mather Airport, CA. Provide flight and ground instruction in accordance with regulations and standards of EVA Flight Training Academy and the FAA, and prepare student pilots to acquire FAA private pilot certificate, instrument rating and commercial multi-engine pilot certificate.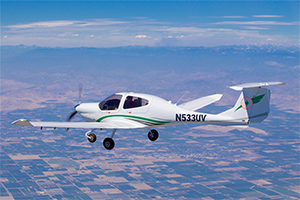 EVA Flight Training Academy
Minimum Qualifications
Valid CFI/CFII/MEI qualifications (preferred)
Valid Class II Medical
Instruction experience in Part 141 pilot schools (preferred)
Areas of Responsibility
Provide safe and quality Flight and Ground Instruction according to FAA approved Part 141 Training Syllabus
Ensure students maintain the required proficiency levels of flight skill and aviation knowledge while following Academy's Standard Operating Procedures
Demand the highest level of professionalism of oneself, fellow instructors and student body
Actively participate in the promotion of the Academy's safety culture and philosophy during daily flight training operations.
Benefits
Monthly Guaranteed Salary
Medical/Life/Dental/Vision Insurance
Housing Allowance
Company Matching 401K
Discounted Airline Travel on EVA Air
Eligible Flight Instructors that are recommended by EVA Flight Training Academy may be hired as First Officers by EVA Airways.